A sound investment
It's no good hiring the best interpreters if the equipment they use is substandard.
Luckily, you can hire top-quality audio equipment from us, so you can have as much confidence in the technology as in our interpreters. This equipment includes:
Tour guide system – consisting of lightweight, portable headsets and microphones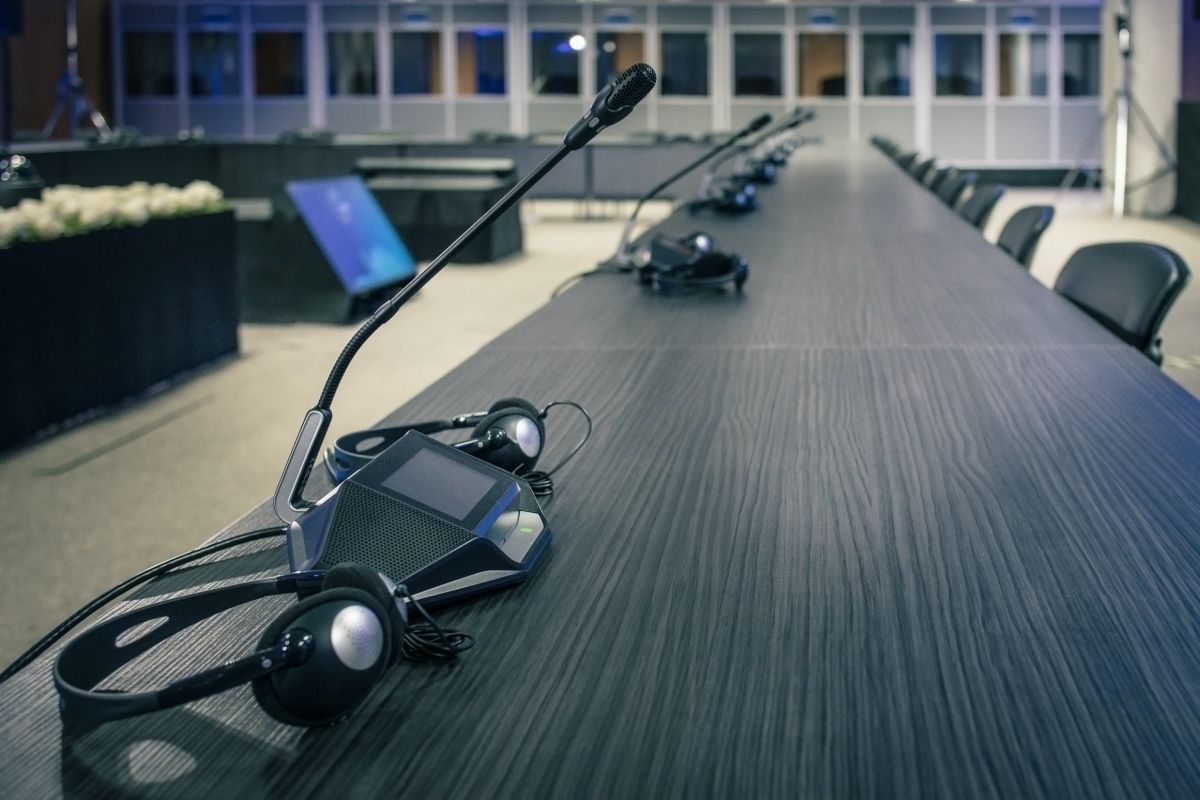 We can advise you in advance on the equipment you'll need. We can also provide technicians during your meeting or event, so you won't have to worry about hitches on the day.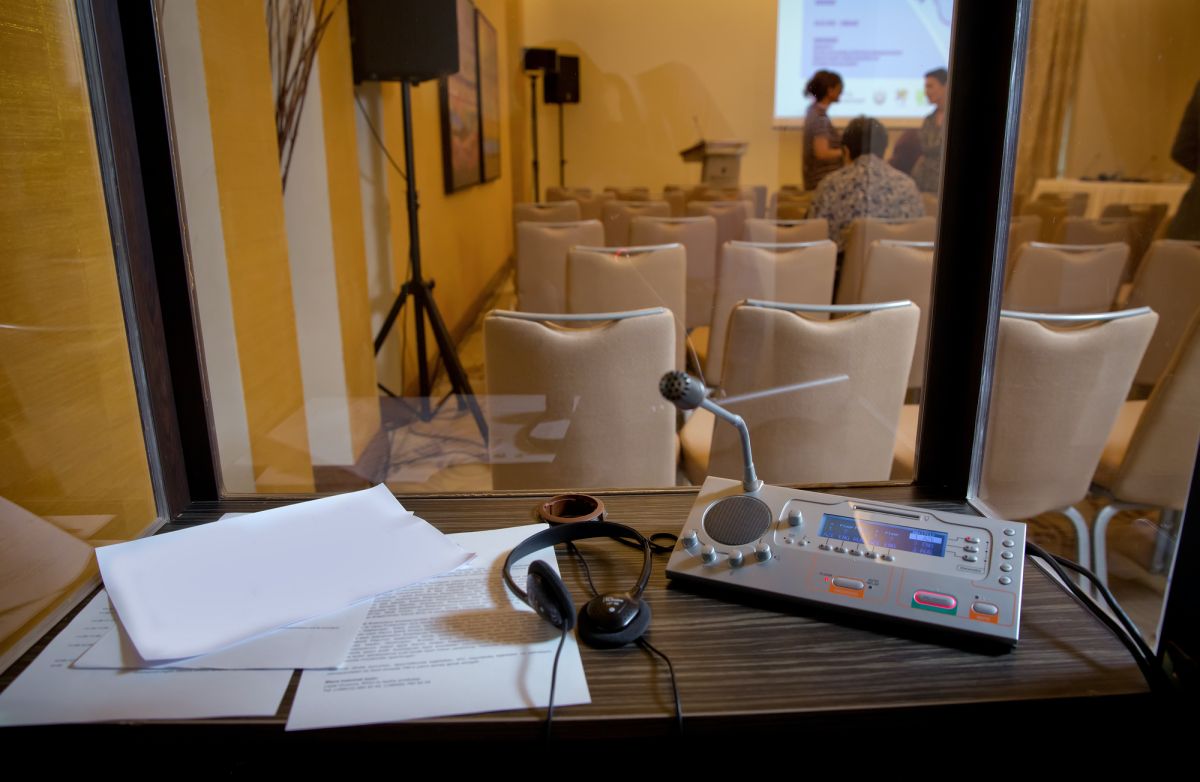 Do you need a soundproof booth?
The high-quality soundproof booths stand in the hall where the meeting takes place, so the interpreters can observe proceedings closely and respond appropriately moment by moment. They speak their translations into microphones and delegates listen to what is being said in their chosen language using their headsets.
This equipment is ideal for everything from multilingual conferences and European Works Councils to international arbitrations, sales and marketing conferences, medical conferences and multi-country product launches.
Tour guide system
Our tour guide system is a great way to break down the language barrier for people on the move. Participants wear lightweight, portable headsets to hear the simultaneous interpretation of an interpreter who accompanies them. This versatile system can be used for events including:
Talks involving small groups
And remember: if you'd like us to take the entire language burden off your shoulders, we can project-manage the whole thing for you from beginning to end.