Luciana Scrofani Green has been building bridges between Italy, the UK and the rest of the world since 1998.
Her clients have ranged from heads of state, the EU and Unicef to Nobel prize-winners, Hollywood stars and the Pope.
The many small and global companies she has helped have been leaders in everything from pharmaceuticals and IT to finance and the law. High-powered summits and business negotiations, tours, field trips, European Works Councils – you name it, Luciana's done it. Whatever their work, however, all her clients have one thing in common: the need to connect.
Along the way, Luciana has built up a vast network of fellow linguists who can handle every kind or translation or interpretation task. Professional and fully qualified, they have all gone through a rigorous selection process. They are all native speakers and experts in their specialist subjects.
This means no agency is better placed to deal with every linguistic challenge you may have, 24 hours a day, 365 days a year.
Giving you the power to connect.
The voice, and ears, of experience
At One Stop Language Solutions, every service comes with Luciana's personal guarantee. That means, whatever the size of the task or project, we guarantee:
Accuracy, to ensure high quality of every project
Efficiency, meeting every deadline
Confidentiality, keeping your documents safe and secure
Friendliness, to make every project enjoyable
Transparency in pricing, from beginning to end
We can also project-manage any multi-lingual event you wish to hold. It may be anything from a summit or a conference to a press conference, a negotiation or simply a business meeting.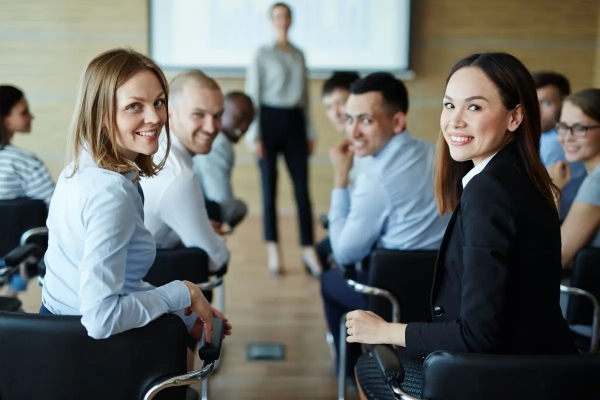 During the coronavirus pandemic, it may involve remote simultaneous interpreting, using sophisticated RSI platforms and networks of interpreters, for which we've seen soaring demand.
We can organise it all, and provide the equipment you need, to ensure you will hear and be heard. Think of us as the voice, and ears, of experience.
The start of a beautiful friendship
We believe the best work is done between partners who know each other well. It's why we strive to be in every working relationship for the long-term. That way knowledge of, and trust in, each other will go on growing. It also means we'll go overboard to keep you coming back to us – as so many of our clients do.
More than words
We know you need to convey more than a mere message: you need to convey your ethos too. Additionally, you need translators and interpreters who are sensitive to local culture. We'll ensure that every piece of work we do is culturally sensitive and appropriate, and that it truly reflects who and what you are. It means we translate so much more than words.
What our clients say
"From January to July 2015, the company "One Stop Language Solutions Limited" founded by Luciana Scrofani, carried out "Interpreting and technical assistance" for the "OLAF/2014/D5/026" Project of the Presidency of the Council of Ministers.

Over the entire duration of the project's activities, the quality of the translation services provided was excellent (with exceptional support being consistently guaranteed in the event of urgent requests and prompt delivery of work), as was the quality of the interpreting (professional, prepared and competent) and we received a high-quality language consultancy service both in general and for more specific subject areas.

We were also very grateful for the high level of quality and training of the services provided, as well as the exemplary professional and technical preparation of the interpreter Luciana Scrofani, specifically in the international Working Groups of Rome, Athens, Riga and Copenhagen, on the occasions of which extremely positive feedback was received from all the national and international Administrations concerned for the excellent interpreting service provided, for the extraordinary support that was always ensured and the exceptional professionalism demonstrated.

All these aspects led to "One Stop Language Solutions Limited" and particularly Luciana Scrofani to receive the complete and official approval of the relevant institutions at the end of the project.``
Presidency of the Council of Ministers,
Italian government
"Last March, during the 2018 China-UK Global Education Summit, co-hosted by the China UK Development Centre and St. John's College, Cambridge we had the chance to work with One Stop Language Solutions and Ms Luciana Scrofani Green. Ms Scrofani provided the translation and interpreting services we needed to ensure the best exchange and the most effective sharing of ideas between the delegates from China and the UK ones. Ms. Scrofani proved to be highly professional and reliable and worked along with us for the whole duration of the Summit ensuring the success of the event. She has been accommodating and extremely kind and we recommend her for any kind of Conference or similar international events.``
China UK Development Centre,
Maxer Education Group
"The event was a huge success, thank you so much. The interpreters were fantastic, and we had excellent feedback from clients. Everybody was very impressed with them. The installation team was also very impressive, working with professionalism and at great speed. We were really happy with the service and look forward to working with you again next year."
HFW's Senior Events Executive Serena Grabiner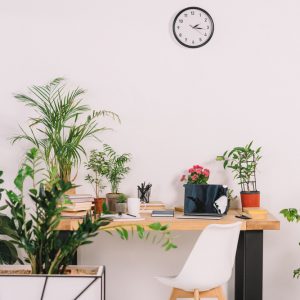 It's easy being green
International business tends to have a big carbon footprint. We can help you keep yours to a minimum by working in an environmentally friendly way. We keep all our "paperwork" securely online. Hard-copy documents and invoices are available on request, though, and can be posted anywhere in the world.
Start requesting your free translation or interpreting quote...