We don't just talk the talk
Let us organise and run your multilingual event.
Our experience of interpreting and translating for the global business and political elite, along with our network of world-class linguists, means we'll always find the best solution for you. We'll arrange every detail of a bespoke service, and then provide all the support you need to ensure your event goes smoothly.
Requirements vary widely depending on the size and nature of an event.
You may need a relatively small, quiet room with whispered translation for a meeting between chief executives. At the other end of the scale, you might require a conference hall with many soundproof booths and linguists translating a speech for hundreds of headset-wearing delegates. And what about interpreting on the move, such as during a factory tour? We can handle that, too.
Whatever the challenge, we'll ensure communication is no barrier to achieving your business goals.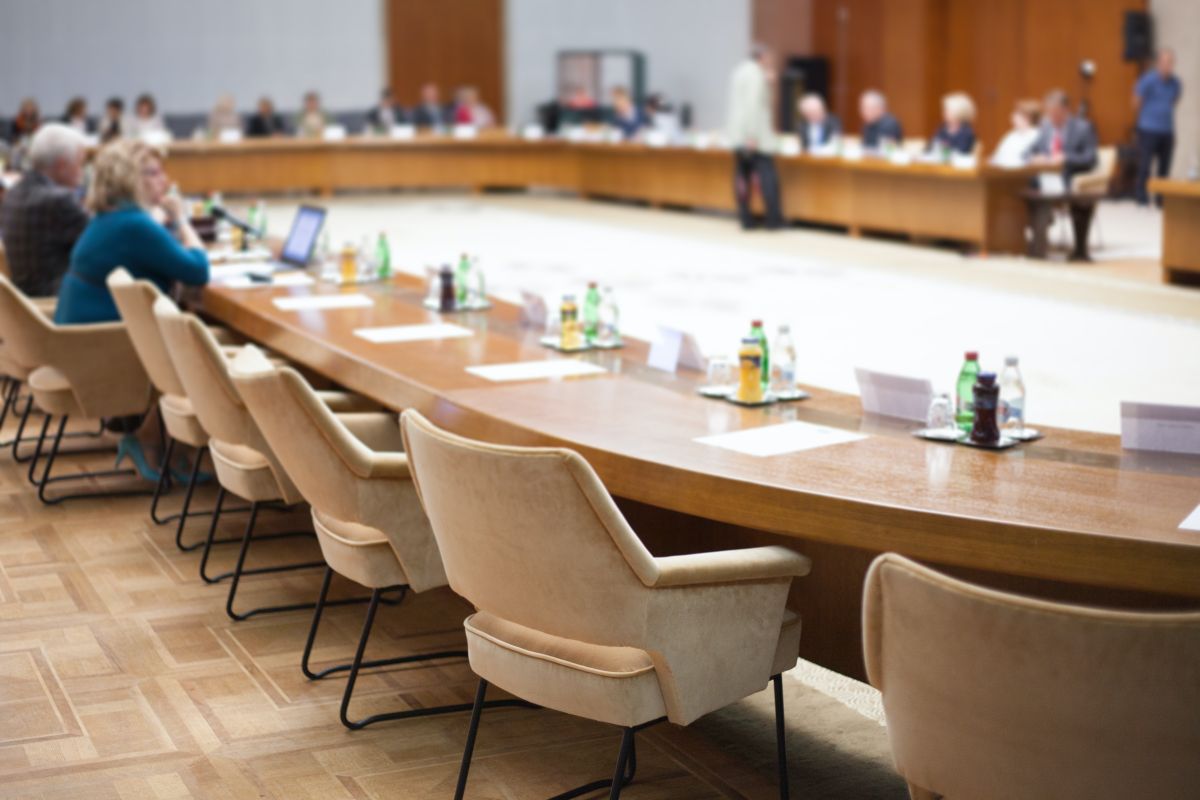 Our consultancy services include:
Advice on the best way to handle your translation and interpreting project, especially for large and multilingual assignments
Choosing and organising the best mode of interpreting (spoken translation) for your event
Planning and sourcing necessary equipment for the smoothest delivery
Advice on remote interpreting solutions
So how do we get it right?
We know it's crucial to provide just the right combination of location, equipment and linguists.
A big hall with a high risk of background noise, for example, is no good for intimate, high-level negotiations involving very few people. Poor-quality or faulty audio equipment will undermine even the slickest interpreters' work. And using linguists who are not up to the job will doom your event to failure.
Fortunately, we know exactly which kind of environment will work (and which kind won't) for any discussion or event.
We don't just know the best equipment to use – we will provide it for you. And our linguists are not only fully qualified native speakers; they are specialists in their subjects too. These can range from the law and IT to pharmaceuticals, finance, manufacturing and services.
Furthermore, every project is personally managed by our founder, Luciana Scrofani Green, and every service comes with her personal guarantee.
When working with Luciana, you're in safe hands
After studying interpretation and translation in Rome for five years, Luciana was soon interpreting for the likes of Pope John Paul II, Robert De Niro, the Nobel Prize winner Amartya Sen and Italian presidents. Organisations that have relied on her include the UN, its children's charity Unicef, the EU and Europol. As well as interpreting for many small and medium-sized businesses, she has also helped leading international corporations such as Telecom Italia, Finmeccanica and Autostrade.
Working at such a high level has taught her all the best methods to use, and the pitfalls to avoid, so the language gap can be bridged in any situation. It has also brought her into contact with countless other elite translators and interpreters – enabling her to build up the network of expert linguists that forms One Stop Language Solutions today.
Your business can benefit from that wealth of experience and expertise.
What's central to Luciana's approach is her friendliness. She wants you to enjoy working with her and the whole OSLS team, and she'll endeavour to be available to help whenever you need her.
Perhaps the best thing about our founder is that she ensures every linguist at One Stop Language Solutions is as committed to her own extremely high standards as she is.
It all adds up to a premium service – without the premium price tag.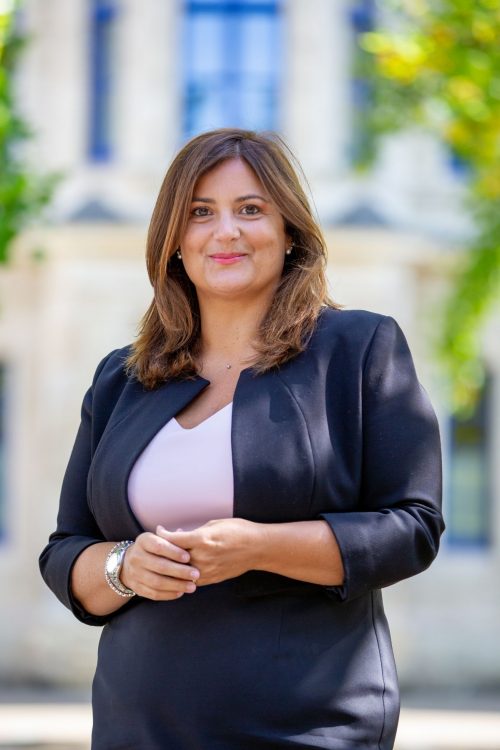 ``From January to July 2015, the company "One Stop Language Solutions Limited" founded by Luciana Scrofani, carried out "Interpreting and technical assistance" for the "OLAF/2014/D5/026" Project of the Presidency of the Council of Ministers. Over the entire duration of the project's activities, the quality of the translation services provided was excellent (with exceptional support being consistently guaranteed in the event of urgent requests and prompt delivery of work), as was the quality of the interpreting (professional, prepared and competent) and we received a high-quality language consultancy service both in general and for more specific subject areas. We were also very grateful for the high level of quality and training of the services provided, as well as the exemplary professional and technical preparation of the interpreter Luciana Scrofani,specifically in the international Working Groups of Rome, Athens, Riga and Copenhagen, on the occasions of which extremely positive feedback was received from all the national and international Administrations concerned for the excellent interpreting service provided, for the extraordinary support that was always ensured and the exceptional professionalism demonstrated. All these aspects led to "One Stop Language Solutions Limited" and particularly Luciana Scrofani to receive the complete and official approval of the relevant institutions at the end of the project.``
Presidency of the Council of Ministers
Italian government
Do you need expert translators or interpreters to handle your next project?